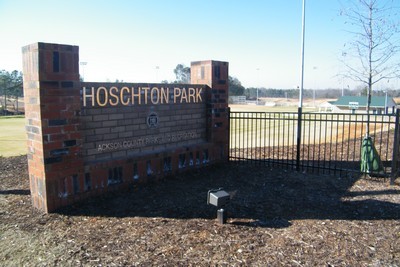 Join the thousands of men and women across the nation who are toning, slimming down, losing weight, and getting into shape with Operation Boot Camp. Operation Boot Camp is a 30 day, co-ed, outdoor group fitness and nutrition program which uses innovative exercise and diet techniques to achieve fast and permanent results.
Get into the best shape of your life with Operation Boot Camp's Hoschton Park Boot Camp. Easily accessed from I-85 Exit 129 for Hwy 53. Access also from Hwy 124/Braselton Hwy. and Hwy 211. Conveniently serves community of Braselton, Hoschton, Jefferson, Winder and North Athens residents. Results Start Here!
Hoschton Park Description:
Where do we meet?
Participants in the Hoschton Park Boot Camp meet at the park entrance near the pavillion.
Address:
4727 Hwy 53
Hoschton , Georgia 30548
When does the Hoschton Park Boot Camp offer fitness boot camp programs?
The Hoschton Park Boot Camp offers fitness programs at the times listed below:
5:15 a.m.
More Information?
For any general questions please review the FAQ page. After enrolling in a session, you will be scheduled to attend an orientation which will cover the specific details about Operation Boot Camp's Hoschton Park Boot Camp location.
For specific camp schedules, click on the Details button to the right if more then one camp is available.